In his book Damn Good Advice, George Lois recalls his attempt at selling Stouffer's on the idea of creating a "diet gourmet thing." Unconvinced by the market's desire, the client passed. That was until Lois came back with the perfect name – Lean Cuisine.

Sometimes, a product needs a name. Other times, a name needs a product.
Michigin – The Michigan Gin – was an idea before it was a possibility. Juniper is a non-negotiable in gin, and mostly grows in the Pacific Northwest and areas of Europe. That's a problem when the goal is using Michigan-only ingredients.
Sitting around a campfire, Long Road's Co-Owner, Kyle, was bemoaning the fact juniper didn't grow in Michigan. That's when his cousin informed Kyle it grew all over Beaver Island, the largest island in Lake Michigan, located 32 miles off the shore.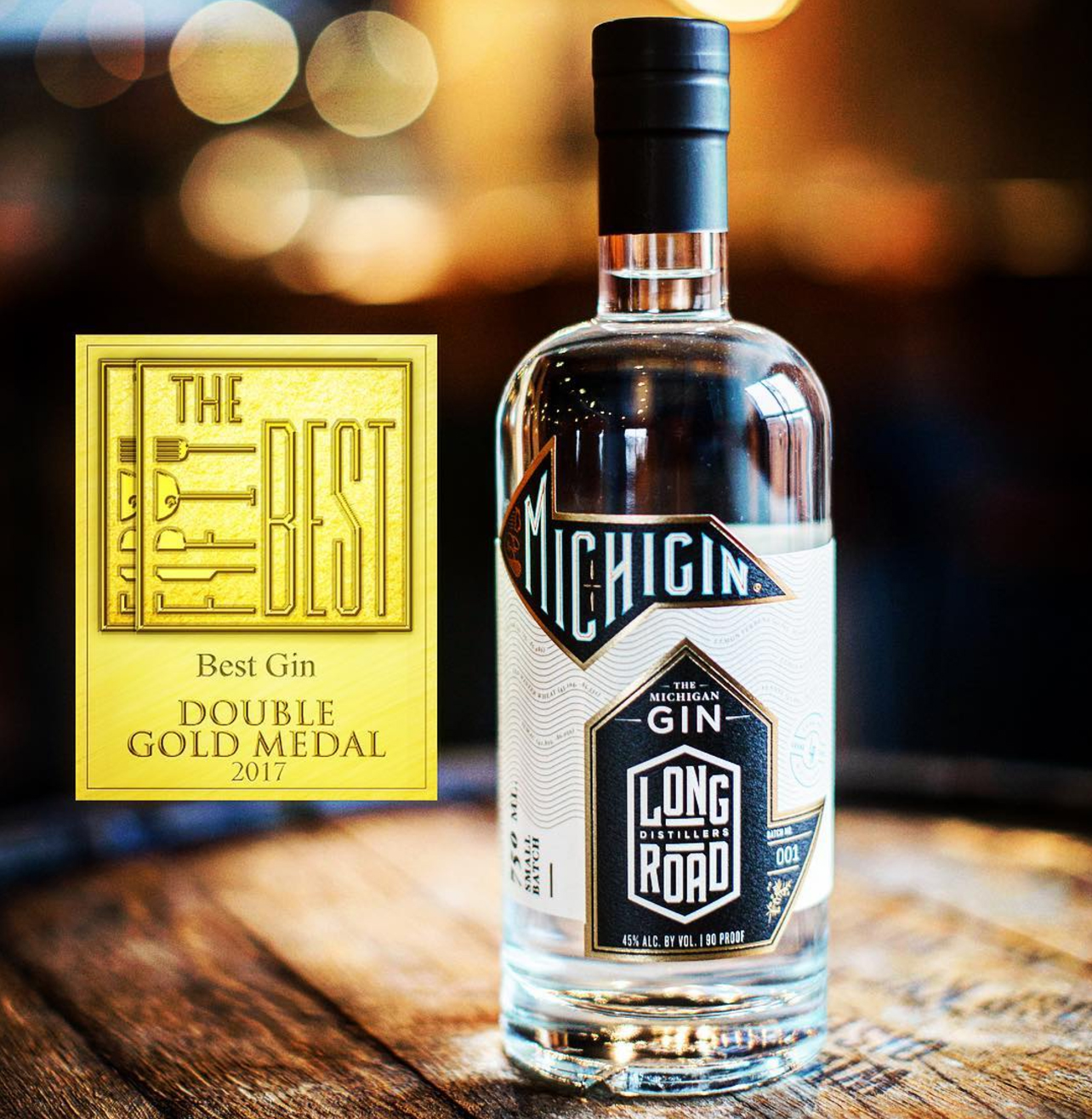 In 2017, Michigin was judged in New York at "The Fifty Best Gins," the largest gin tasting event in the world. Michigin was awarded Double Gold and named "Best Gin in the World" for the second straight year.